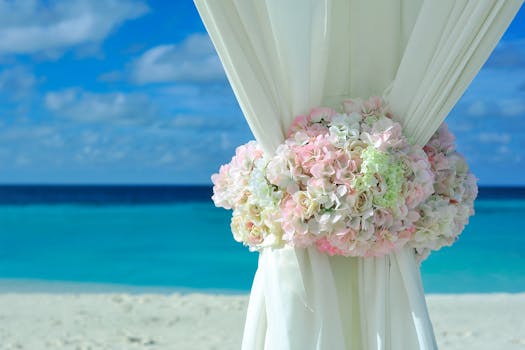 FOR ANY WEDDINGS THAT YOU MAY BOOK MORE OFTEN, YOU CAN CREATE A PAGE TO SHOW YOUR SPECIALITY WEDDINGS. IN THIS PAGE, YOU CAN ADD AS MUCH DETAIL AS YOU WANT...
The world really is your oyster when it comes to a beach wedding. Sun kissed skin, leaving footprints in the sand and the sea breeze swaying your veil...we can make your beach wedding everything you want and more.
We work with a variety of suppliers and the top hotel chains to give you a world of options for your destination choice. So wherever you dream of saying "I Do", our experienced wedding coordinators can make your experience special.
We can design your wedding in destinations closer to home, such as the Caribbean. Or if you fancy dipping your toes in the water somewhere further afield, we can assist in weddings as far as Europe or even Australia.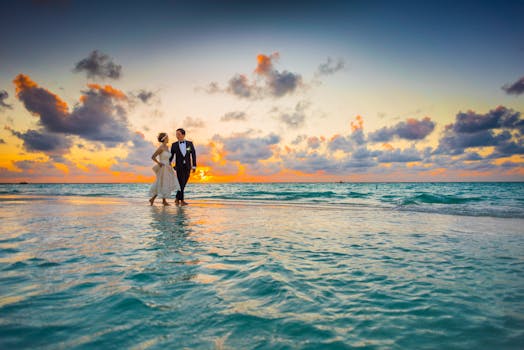 Not only can we tailor make your day to you, but we can work with all of your family and friends to ensure we find the best vacation in your price range so you can share your special day with your loved ones. So whether you have a blow out budget, or are looking for something a little more affordable, here at Say I Do Weddings, we can make it happen. You can also take advantage of your own private web page, so your guests can visit to learn all about the bride & groom along with details of how to attend the big day.
And we're not just here for the booking, our personalised service helps with organising all the specials touches in resort. So you can be confident that your flowers, photographer & music is unique to you.
So get in touch & lets start planning the big day!